Visitor ID Management Kiosk Hardware Solutions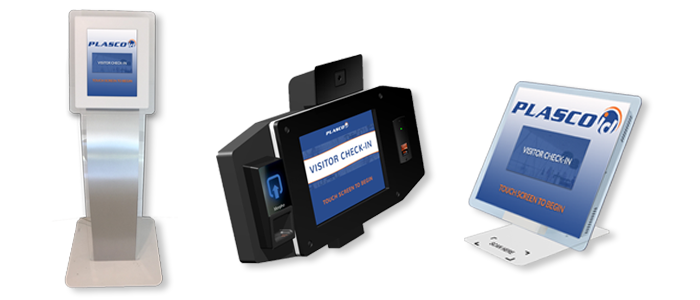 As the global leader in identity visitor management, Plasco ID delivers kiosks solutions that provide secure, convenient visitor registration for organizations of all sizes. Whether your business warrants a conventional approach to visitor and employee management or a more custom application based on your distinct needs, we will align with your requirements to produce a successful solution. You can depend on Plasco ID to help you streamline operations, reduce costs and simplify identification management.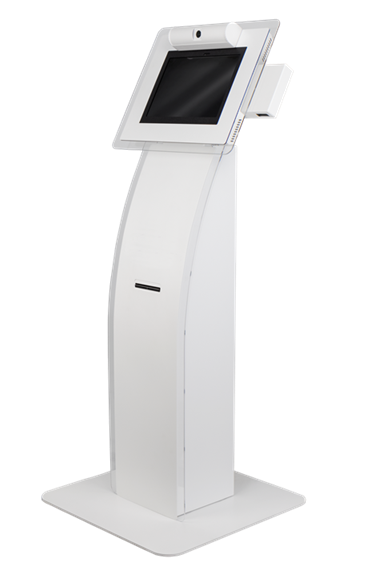 We represent all the industry's major brands, and the visitor and employee programs we create are a collaborative effort, always keeping the end-user in the forefront of our collective minds. With over 35 years of producing best-in-class identification platforms, you can trust us to provide:

   Quality materials combined with extensive manufacturing capabilities


    Established and trustworthy technology partners


   Certified technical reference architecture


   Industry-leading visitor management software
Our flexible production capabilities enable the timely production of visitor identification kiosks to your precise specification.
Along with our trusted partners, our integrations meet the most stringent demands in all stages – from development through deployment. In addition, we provide these exclusive value-added benefits to customers around the globe:

  Expansive, in-field service support from a factory-trained team


  Sales and tech support work together to understand customer needs


  Change-order accommodation and expedited service requests


  Extensive inventory and flexible logistics capabilities
Our end-to-end consulting coupled with our comprehensive integration processes creates a synthesized solution engineered for your success.
Plasco Kiosks Make the Difference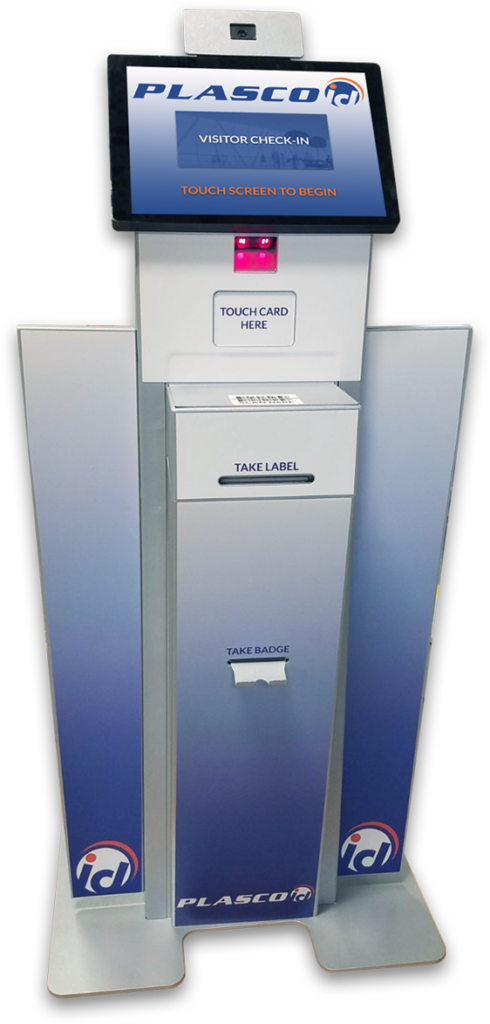 We produce full-service Visitor Identification Management (VIM) kiosks and employee temp badging solutions that provide a secure, convenient user experience for your security operations – getting you what you need, when you need it.
Your custom Plasco standing, wall-mount and countertop kiosks enable you to:

   Manage employees and visitors with our multi-faceted, web-based solution


   Pre-register visitors, groups or contractors


   Centralize and manage requests from multiple stations


   Generate comprehensive omnichannel reporting and in-depth analytics
We've pioneered custom-made kiosk solutions with a core team of leading software and hardware integration specialists, technology engineers and CAD designers to construct an infrastructure that's built to last. In addition, we've developed a variety of standard "out-of-the-box" kiosk solutions that provide the features, functions and configurations that accommodate a wide diversity of enterprise-level vertical markets.
The meticulously crafted design and fluid operation of Plasco kiosks reinforce our attention to detail while powerfully promoting your organization's brand. For your convenience, our kiosks are available for any indoor or outdoor environment.