Visitor ID Management Kiosk Software Solutions
Manage multiple kiosks in remote
locations & stay connected in the cloud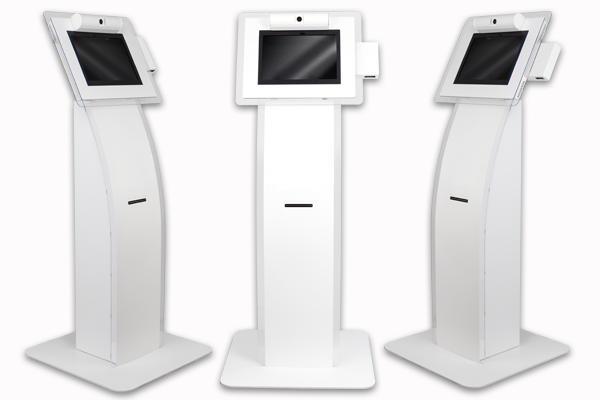 Self-service visitor ID management (VIM) devices are vital resources for quickly and efficiently serving clients. For more than 35 years, Plasco ID has engineered and delivered self-service and kiosk solutions for major clients around the world.
Extensive visitor management expertise was the driving force behind our best-in-class management and monitoring tool, PIDcloud. This forward-thinking kiosk management software allows real-time monitoring capabilities that integrate seamlessly with existing self-service deployments. With PIDcloud, clients receive unparalleled control, analytics and security capabilities – coupled with support, cost savings and dependable service.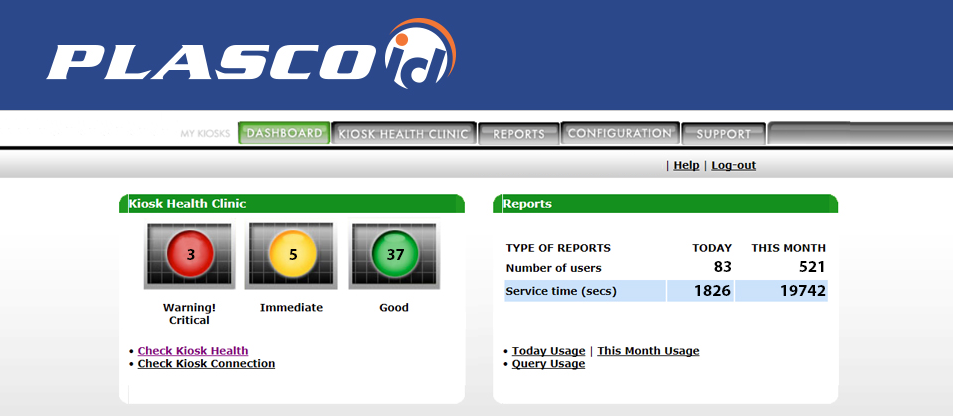 PIDcloud Benefits
A consistent, complete solution


   User-based access to data and actions


   Web-based for simplified yet powerful system manager control


   Manage legacy devices for visibility across the entire self-service platform
Reliable & convenient

   All kiosks are regularly monitored for status and availability


   Web browser application provides universal access by authorized users


   High-availability, clustered environments are fully supported
Continuous monitoring & real-time alerts

   Remotely perform diagnostics and remediations without dispatching a technician


   Get up-to-date insight on all deployed kiosks


   Proactively reduce service disruptions with immediate alert notifications


   Integrates into existing enterprise security infrastructures as a mission-critical service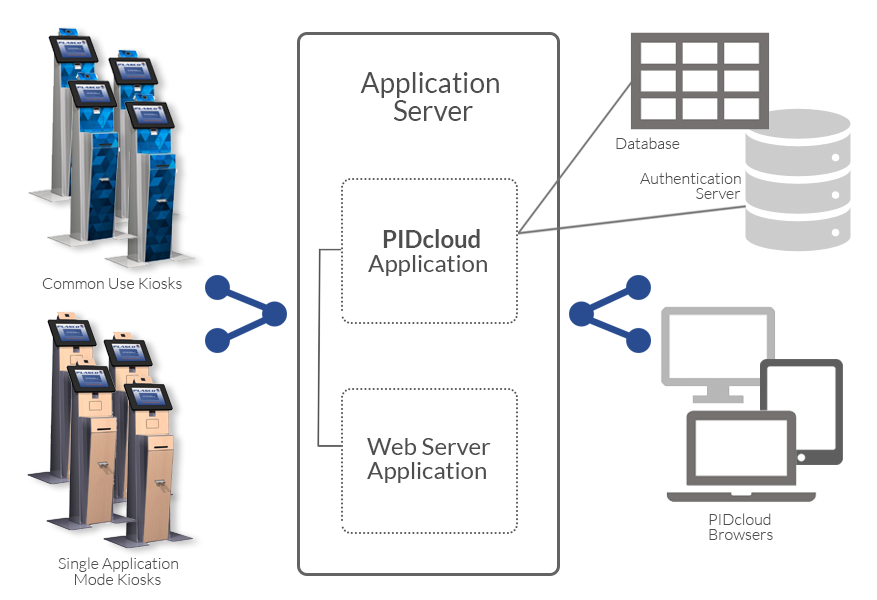 Extensive reporting & data management

   Creates simple statistical reporting and analytics


   Dashboard summaries provide instant status review


   Third-party application access to cloud data for enhanced reports
Advanced Global Help Desk & Ticketing

   24/7 access to user-friendly, customized ticketing platform


   Instant and consolidated notifications from a single digital form


   Comprehensive case follow-up for rapid Tech Support diagnostics and dispatching


   Manage all equipment, locations and service partners in one portal


   Track maintenance and repair with event reporting
For more information about PIDcloud or how Plasco ID can help you achieve your visitor ID management goals, email or call a Visitor Management Professional today at (888) 457-5272.